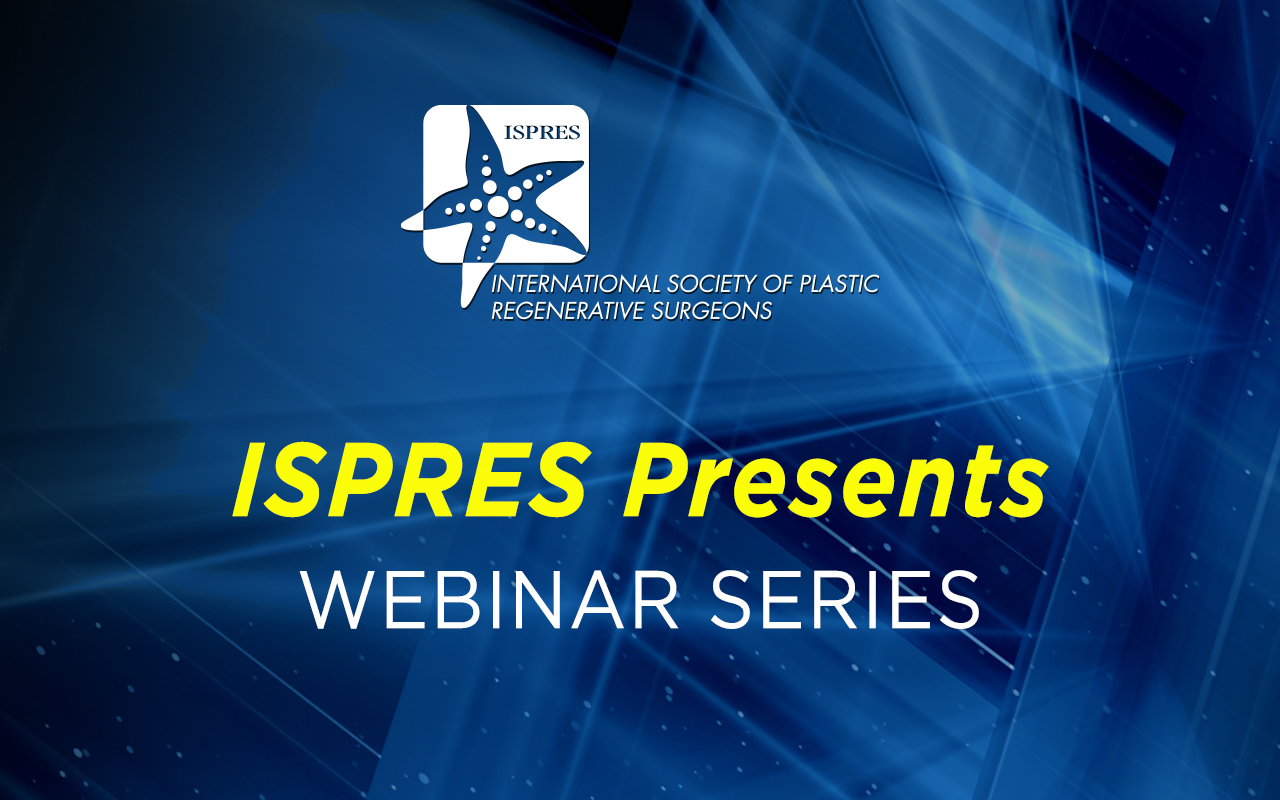 The International Society of Plastic Regenerative Plastic Surgeons has launched a webinar series ISPRES Presents. Webinars will provide an interactive forum to provide insight and discuss hot topics related to the regenerative medicine and plastic surgery.
ISPRES webinars are complimentary to ISPRES members and may expand beyond the membership dependent on the topic.
As we finalize the schedule, the Online Education Committee, chaired by Dr. Sydney Coleman, is accepting topics for consideration. To suggest webinar topics, please email Membership@ISPRES.org.
For more information about becoming a member: ISPRES.org/Join
Past Webinars
Log in to your ISPRES member account to watch past presentations
Surviving the Coronavirus (COVID-19) Pandemic: An International Perspective from Regenerative Plastic Surgeons
A special webinar addressing the COVID-19 crisis, ISPRES discusses how each represented country has responded to the pandemic. Special guests Albert D. Donnenberg, MD, PhD, and Vera Donnenberg, MD, PhD, of the University of Pittsburg School of Medicine review their institution's progress towards a vaccine.
Faculty
Chair: Amin Kalaaji, MD, PhD (Norway)
Moderators: Sydney Coleman, MD (United States) and Aris Sterodimas, MD, MSc, PhD (Greece)
Panelists: Kotaro Yoshimura, MD (Japan); Ewa Siolo, MD (South Africa); Nelson Piccolo, MD (Brazil); Stefania de Fazio, MD (Italy); Ramon Lull, MD (Spain); Alexandra Condé-Green, MD, FICS (United States); Brian Kinney, MD, FACS
Guest Speakers: Albert D. Donnenberg, MD, PhD and Vera Donnenberg, MD, PhD (USA)